Careers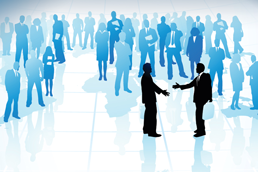 Biospace Lifesciences believes in teamwork. We offer a wide range of career opportunities and keen to employ a workforce of innovative people who can work together and add value to our vision. At Biospace Lifesciences people are the most valuable assets. We believe that the competencies and efforts of employees are vital for an organization's continued success. We rewards outstanding performance, innovation and teamwork and provide opportunity to individuals for continuous development.
Biospace Lifesciences invariably focus on incessant improvement of employees and equipped with the latest information in their functional areas of expertise through extensive functional learning and development programs. Biospace Lifesciences thrives to help employees reach their career objectives in line with their personal goals. We are looking for self-motivated professionals in the Sales & Marketing. If you have a passion for achievement, if you enjoy working with a team of qualified young professionals and if it is challenge that excites you, Biospace Lifesciences is the place to make a difference! You can e-mail your resume with the position you are interested in, to hr@biospacelifesciences.com
Our Values
• To conduct our business with integrity, honesty and transparency.

• To create and maintain best in class standards across all areas of work.

• To encourage mutual trust, respect and team-work.

• To develop customer focused systems and practices.